The Food indutry feedback solution your business needs to grow revenue
Survease helps to know your customers better. Know the pulse of your customers and understand their preferences. But merely knowing customer preferences isn't sufficient to thrive in this industry; business owners must put themselves in the shoes of the customers to understand their pain points as well.
Customer satisfaction surveys packed with amazing features lets you in on everything you need to keep them coming back. Get a clear picture of what's working and what's not. Use those insights to drive improvements across your products and services.
Get feedback wherever
your customers are
Trigger an QR survey
to get post-purchase feedback!

Exclusive and happy surprises can make any customers happy. Mark your first interaction with your customer amazing with an QR triggered to reach at a time your desire.
Learn from your customers
with advance reports!

Increase customers satisfaction with easily accessible, information-rich yet straightforward reports. Exceed your client's expectations with the right information.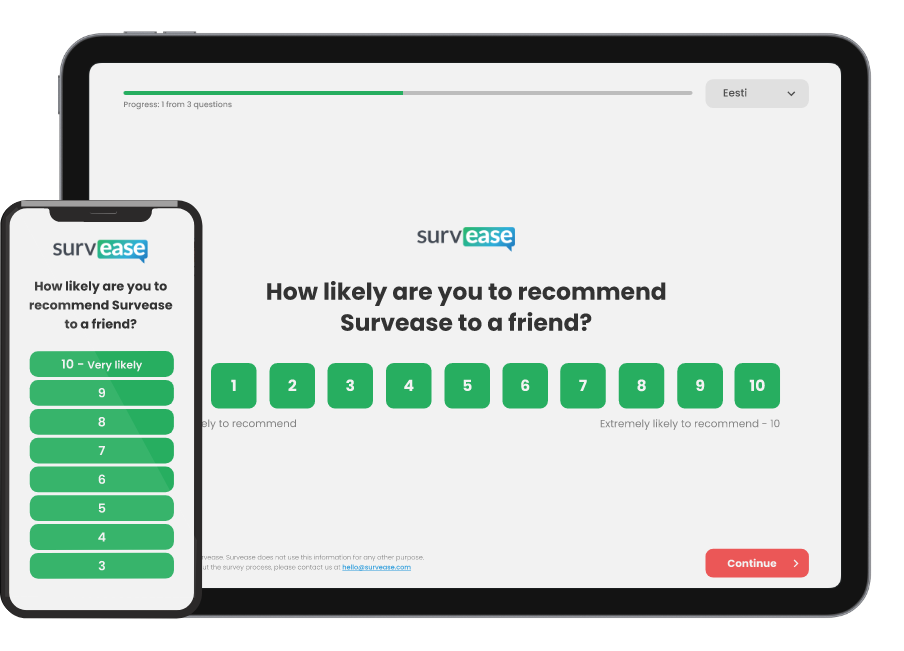 Gather quality customer feedback real-time
A smart solution for customer
and employee feedback
Gather insights into what your customers and employees
need so that you can evolve with them.
Try Survease 14 days for free.
No credit card required.